Hiking up to Plose mountain:
Here you can reach everything by feet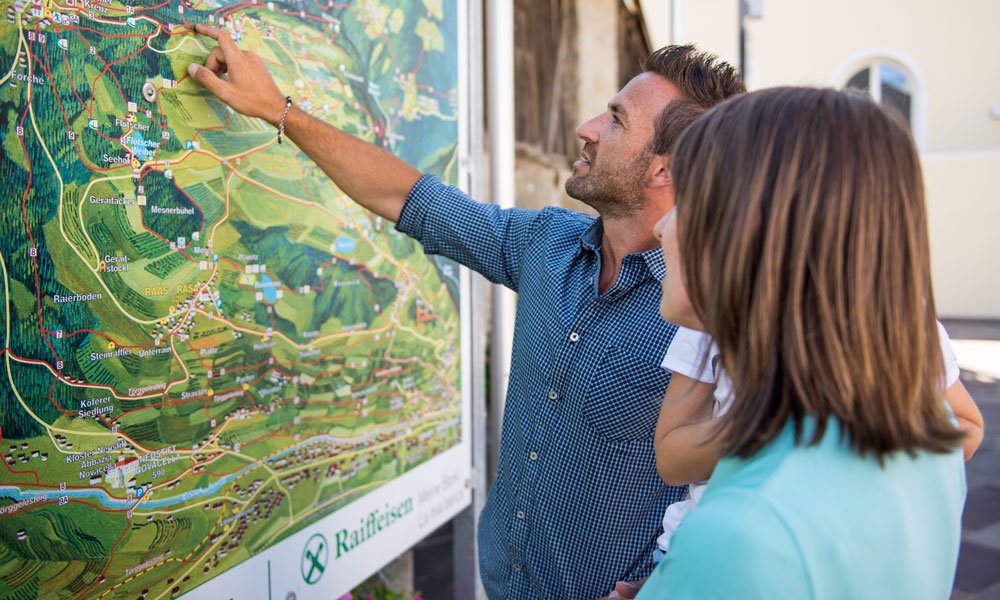 It does not matter what season it is while you are visiting us – our special location and the pleasant mountain air make the high plateau of Naz-Sciaves perfect for hiking. More than 65 kilometers of well-marked hiking paths are there for you. Unfortunately we cannot list all of the routes that are worth seeing because there are just way too many. You can go hiking just outside of Bressanone or climb Plose mountain and enjoy the wonderful view. There is a reason why Valle Isarco is also known as the "Valley of Trails".
Everything between panoramic tours and the mountain-top experience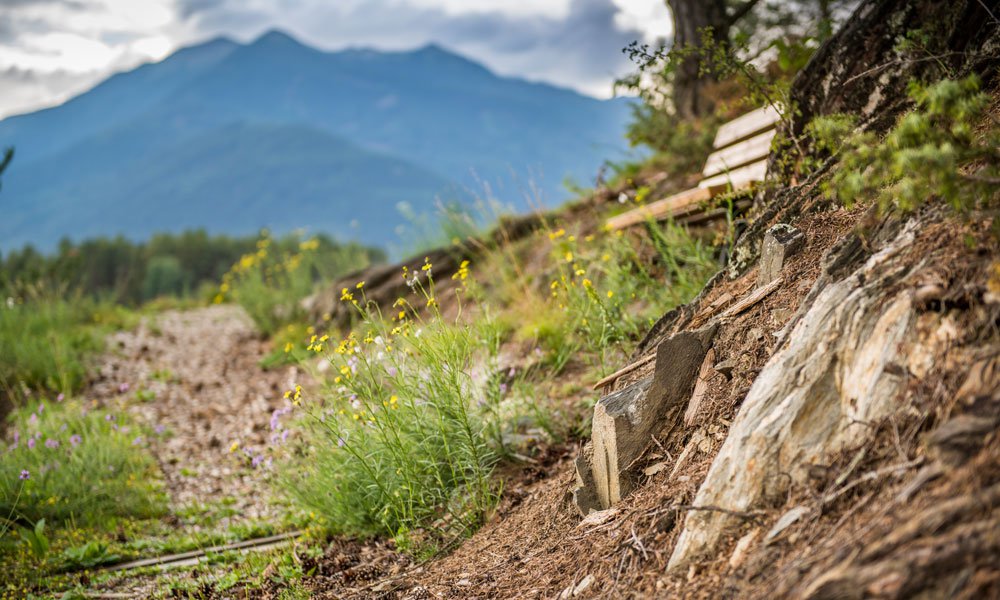 While hiking along our High Apple Plateau you will be passing different villages, walking along the wild river Rienza in Val Pusteria, wandering through graceful vineyards and encountering other cultural highlights. If you are strolling around in the area of Bressanone or hiking to Plose mountain, pay as well a visit to Monastery of Novacella. Other interesting tour destinations are Alp of Rodengo, the wild lake of Vals or the Alp of Luson and its rustic huts, panoramic paths and forest trails. In Valley of Funes you can walk to the Geisler peaks and depending on your levels of fitness aim for one or more summit climbs.
Many circular paths nearby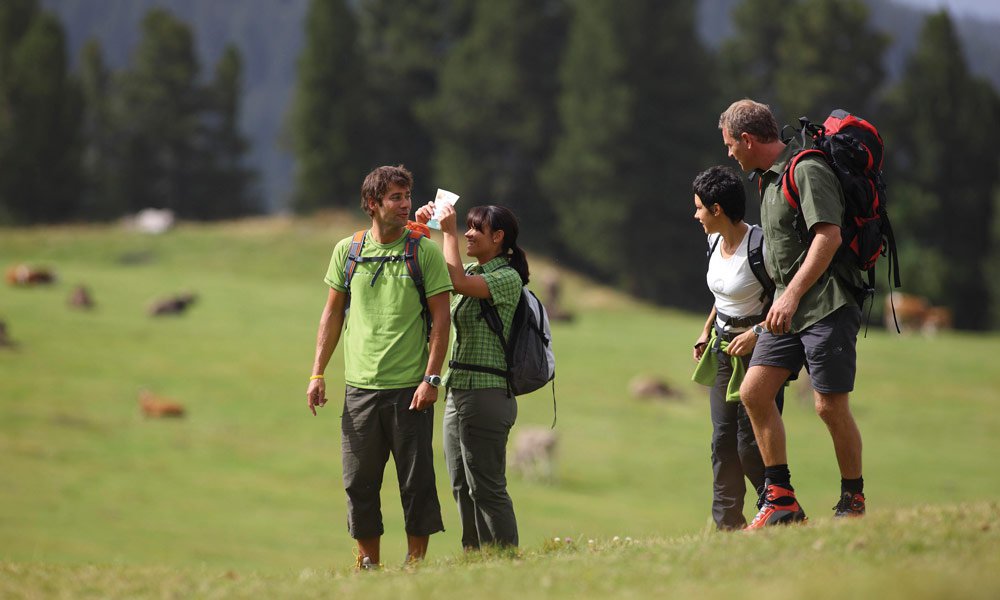 Valle Isarco is awaiting you with a total of 33 circular paths. Our High Apple Plateau alone is going to keep you on your feet for a couple of days if you want to explore every lovely hiking path. Taking the trail from Naz to Rodengo that crosses the canyon of the Rienza river or hiking the circular paths of Naz and Rasa is also a nice idea. Rasa even offers a promenade for connoisseurs called "Wine & Water". During harvest season the tour called "Apple hike" is a must. As you can tell there is the right tour for everyone's taste and demand.