The Hiking Hotel in Val Pusteria/ South Tyrol:
Fascinating at every turn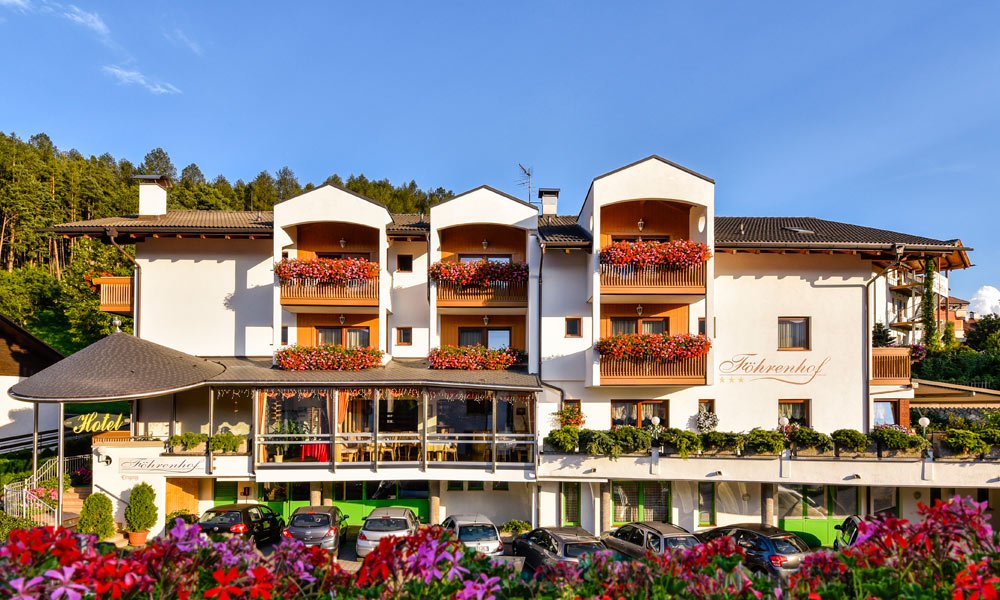 You love hiking? Then why not wander through Valle Isarco and the nearby Val Pusteria well organized. Hike over mountain pastures, high plateaus and panorama paths. New natural attractions are waiting for you after every bend of the paths. That is why our region is also known as the "hiking paradise". We are your Hiking Hotel in Val Pusteria / South Tyrol which is the perfect starting point for a lot of tours.
A dense network of hiking paths cover the whole region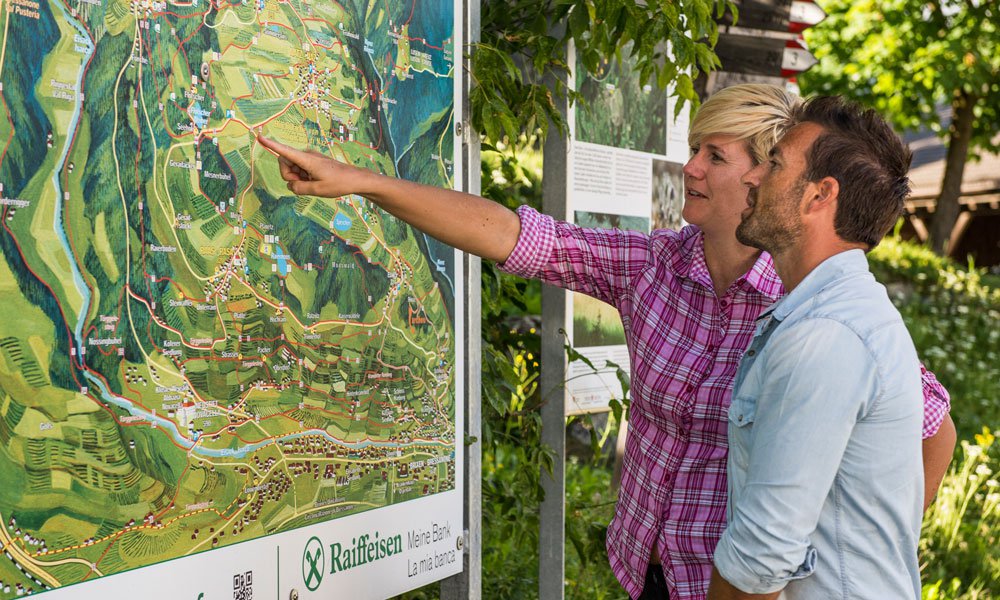 About 65 kilometres of hiking paths cross our region. The amount of tours around us is almost as countless as the different options of trails.
From Bressanone to Fundres our fascinating mountains are available to you. Whether you are traveling alone, as a couple, in a group or with your family – You will find the perfect hiking trail for every demand, difficulty level and preference.
Our Apple Path – simply a must see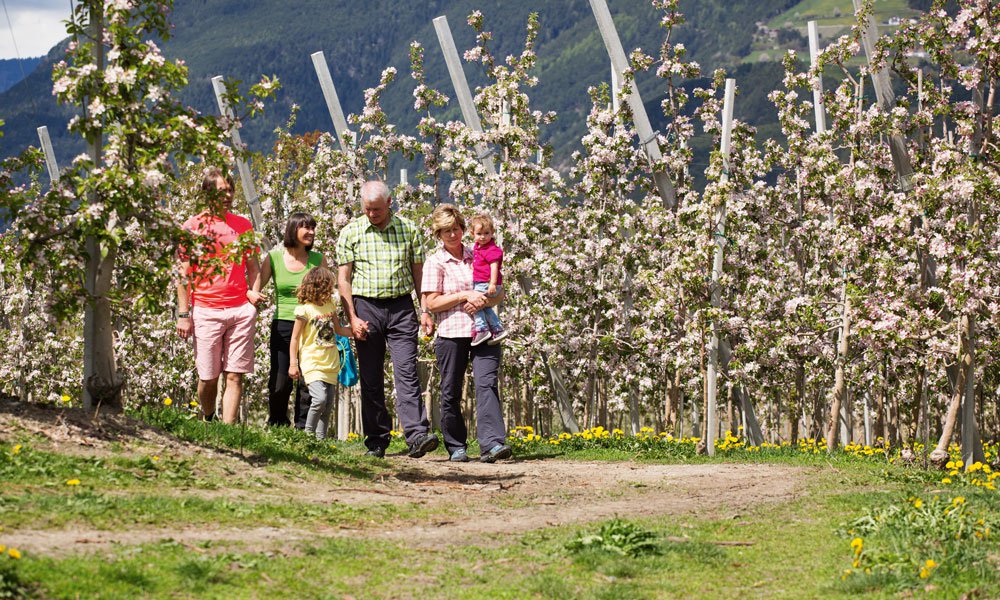 Representative for all the other appealing hiking trails, we would like to introduce you to the one that is closest to our house: A round hike on the Apple Path in Naz-Sciaves. This path is about 8 kilometres long and leads from our Hiking Hotel in Val Pusteria / South Tyrol located in Naz-Sciaves to Rasa and back. Taking this tour is not only worth it during the time of apple blossoms or harvest season but always. It shows the beauty of our high plateau and does not demand a lot of physical strength. You will get to see the apple orchards, the pleasant-smelling pine forest, meadows and chestnut groves. As we are a popular Hiking Hotel in Val Pusteria / South Tyrol we would be very pleased to help you out with insider tips when choosing any other of the fantastic hiking trails that will lead you the way through our beautiful region.