Nordic Walking in Valle Isarco:
Your perfect Health Holiday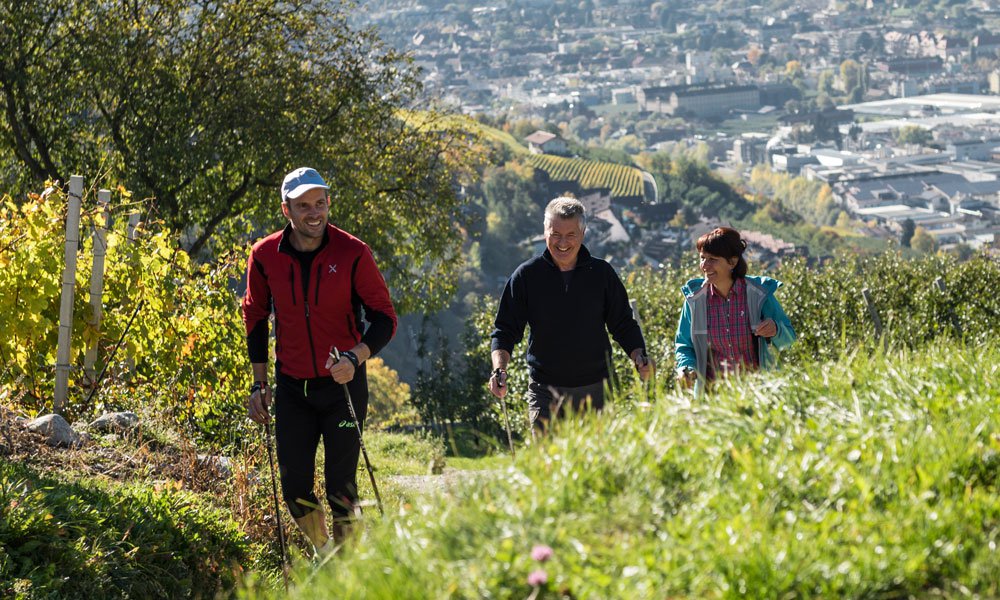 Did you ever grab those hiking sticks yourself? Nordic walkers are thrilled about the benefits of this movement concept that was originally developed by Finish cross-country skiers for their summer workouts. Did you already know that while walking with sticks you need to use the majority of your muscles, your fitness is improving and your condition is stimulated? You are losing weight and growing coordination and strength while protecting your joints. If this is all new to you and you feel like giving it a try, you can do that during your Health Holiday that is going to be a lot of fun.
An abundance of beautiful nordic walking trails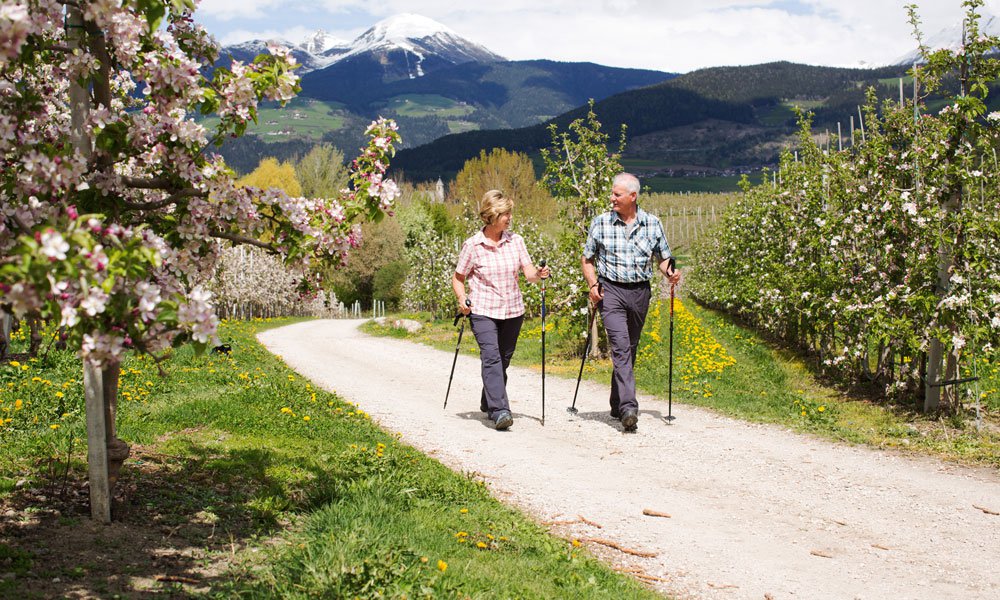 Nordic Walking in our region is obviously a class of its own. There is a vast amount of routes with different levels of difficulty, so everyone will be able to find one that fits their taste. Alpine Nordic Walking is also an option: take the 60-km-tour at Monte Cavallo or in Vizze Valley, Prati and Mules. Racines und Ridnaun Valley are also a nice destination for nordic walkers. Same goes for Valley of Funes, where six different parkours with marked paths of a total length of 100 km lead you through Nordic Fitness Sports Park with an awesome view of the Geisler peaks.
Start right on the spot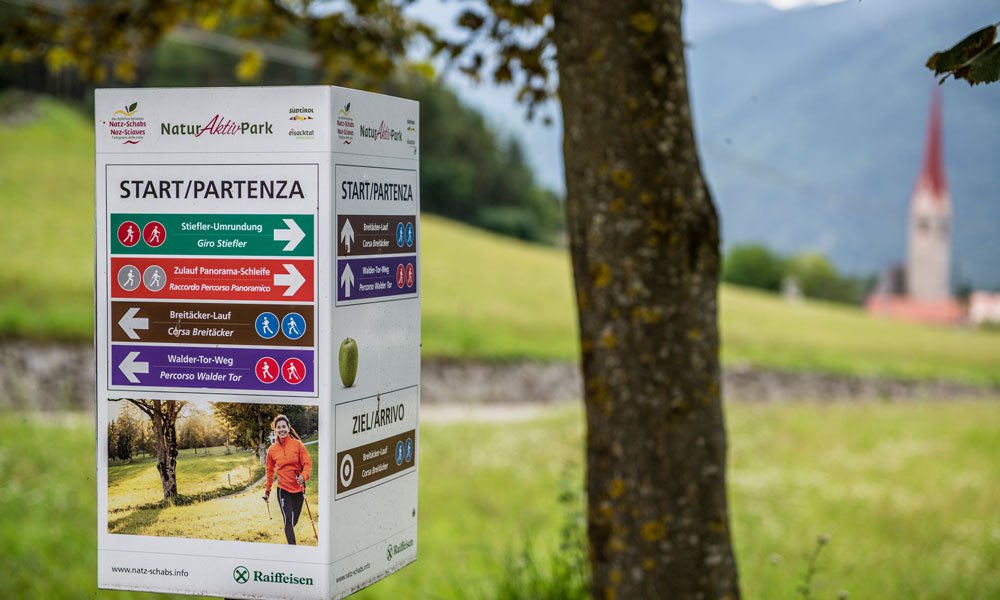 All around Luson – which means right outside our doorstep – there are 6 marked paths along fascinating mountain pastures. Some recommendable trails are 33 km long and make their way through the alpine pasture region of Gitschberg / Jochtal – an oval, which is marked by the villages Rio Pusteria-Maranza-Valles-Spinga-Vandoies-Vallarga-Fundres and Rodengo. If it is your first time doing nordic walking there are a lot of classes you can attend to get the hang of it very quickly.