Snow shoeing in Valle Isarco:
Walk through the snow on quiet feet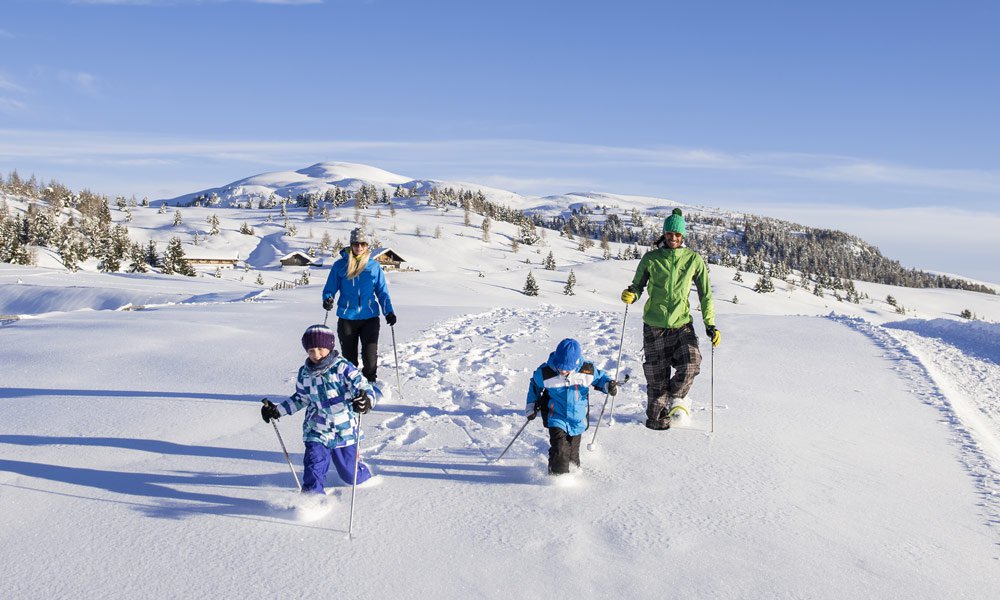 Hiking during winter – that means: quiet paths, enjoying the isolation, marching through snow-covered landscapes far from the lively pistes, take deep breaths and just be happy. Snow shoeing in Valle Isarco is a wonderful luxury that you, our guest, should enjoy on many of the different routes. When snow is covering the treetops, the peaks of the mountains are shining white and meadows that used to be green are now coated in snow you will be able to totally enjoy the epitome of relaxation.
Easy way to Alp of Luson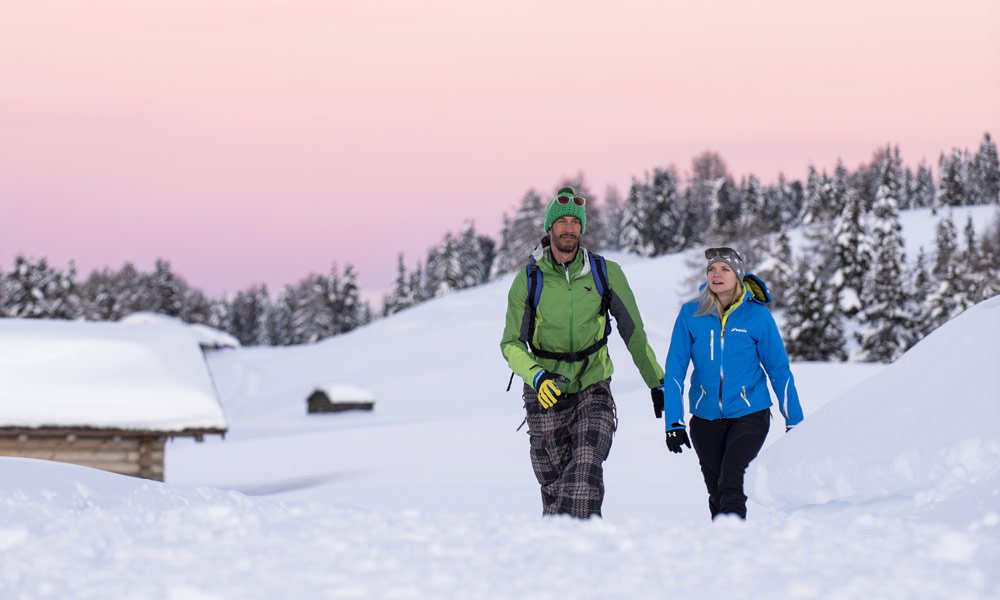 Snow shoeing in Valle Isarco is a tranquil winter activity. You can take your time and have an amazing day while spending a moderate amount of strength. For winter hikers Luson is the place to be. You are almost independent from the condition of the tracks when you are wearing snow shoes. The Alp of Luson with its gentle summits and the Kompatscher pastures are a real winter dream. Many paths offer an amazing view of the Dolomites. If you fancy having a hot drink or something to eat visit a mountain hut – most of them are open during winter season, too.
Many possibilities for summit tours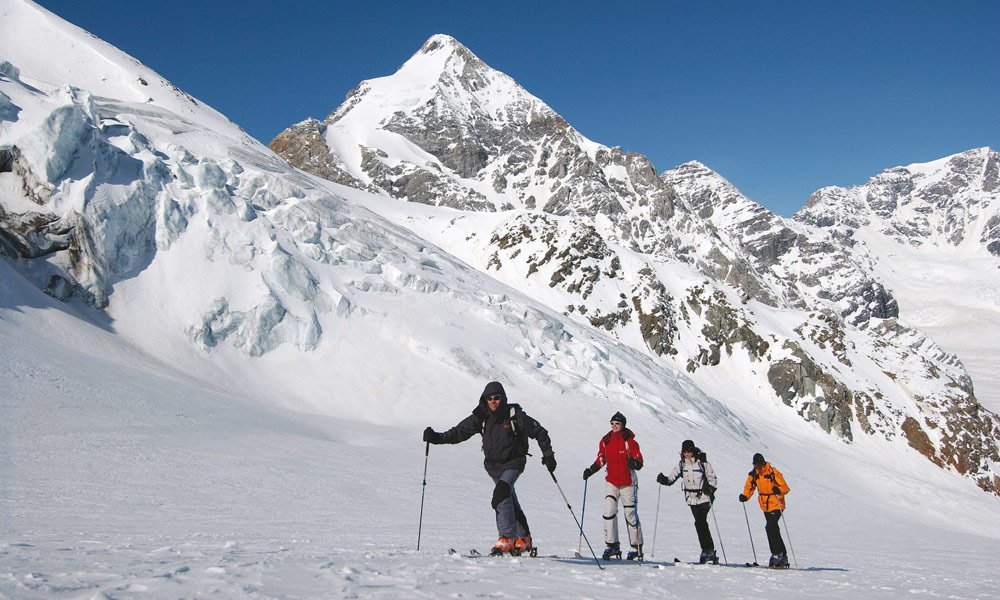 A tour to Königsanger is leading you to one of the most beautiful destinations for winter hikers in Valle Isarco. That is a quite easy tour compared to the following ones: to Gabler– a summit of Plose mountain with a view (2.574 m) near Bressanone – to Monte Campiglio (2.190 m) in Luson or Cima Lasta (2.194 m) at Alp of Rodengo. The tour from Kalch to Passo Giovo is also a big recommendation for people who like Snow shoeing in Valle Isarco.