The Alp of Rodengo:
A paradise in the heights in our neighbourhood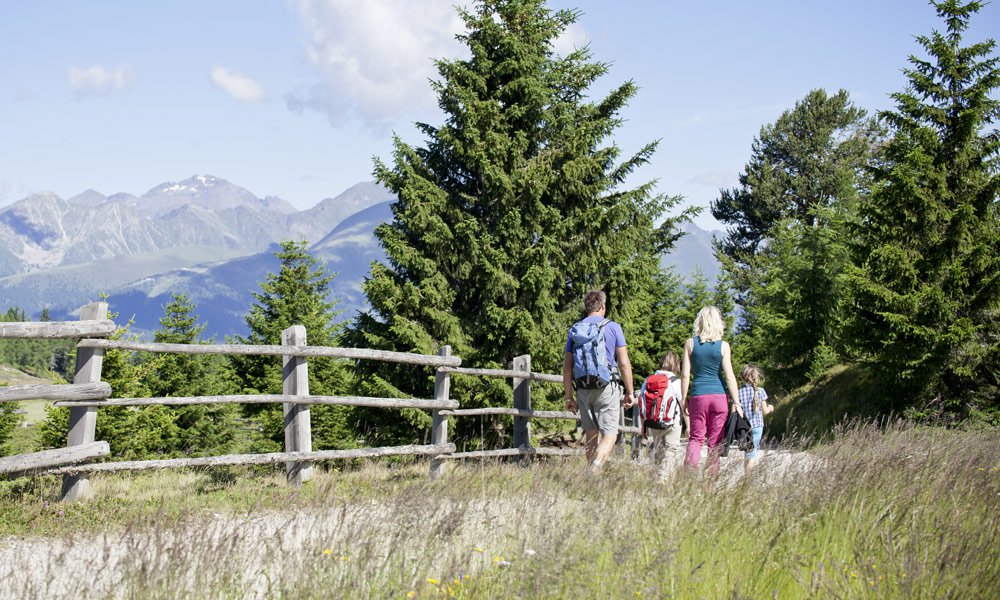 Near Naz-Sciaves, right on our doorstep, we have a unique alpine pasture which offers a full range of holiday activities: the Alp of Rodengo. In the east of Sciaves, the mountains of Luson extend beyond the Rienza River. This alpine pasture covers an area of about 20 km2 and thus ranks among the largest high plateaus of Europe. The Alp of Rodengo reaches from about 1.500 m to about 2.200 m above sea level – if you would like to catch some fresh mountain air in staggering surroundings, to gaze off in the distance and to enjoy outdoor activity, then you've come to the right place!
An Eldorado for hikers and mountaineers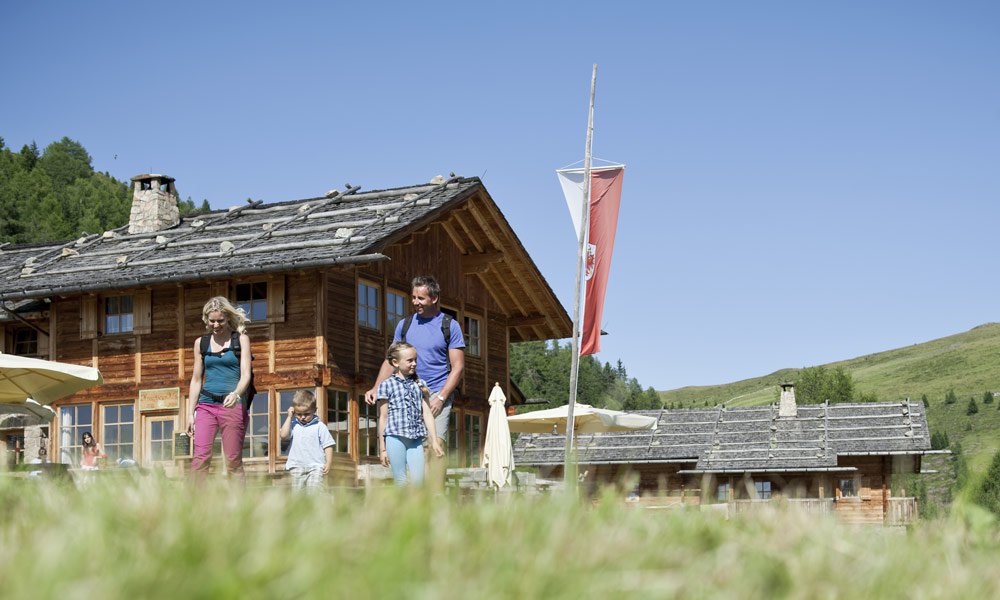 The Alp of Rodengo is a renowned and excellent hiking area. A well-constructed network of hiking trails at different levels of difficulty will lead you for example to the Ronerhütte and the Starkenfeldhütte. A trek through alpine pastures will open a breath-taking view over the Dolomites and the Zillertal Alps. Without any doubt, the highlight would be a tour up to the Cima Lasta (2.194 m), with its famous full summit panorama. But even mysterious high-level moors or the many crystal-clear mountain lakes on the Alp of Rodengo are great places and rewarding destinations for the sportive and active holidaymaker as well as for families looking for an enchanting countryside.
Excellent winter destination with open huts and lodges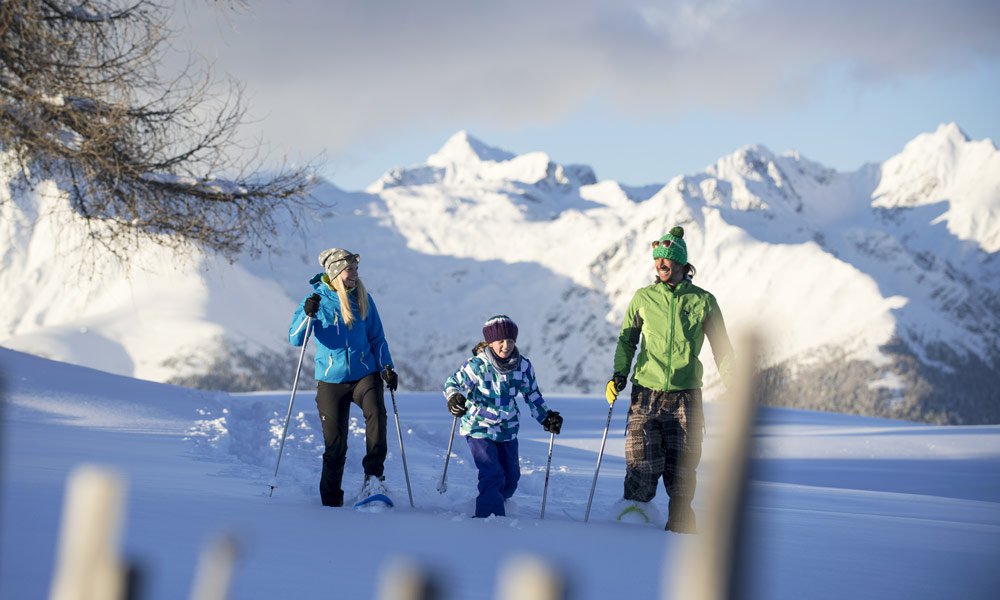 The mountain huts at the Alp of Rodengo are mostly open throughout the whole year, so you can take even longer tours during all seasons of the year. A number of undemanding winter hiking paths and panoramic snowshoe or cross-country skiing trails extend across the alpine pasture. Even a natural toboggan run is at disposal for your winter holiday. Both in summer and winter you can chose as starting point one of the parking spaces located in Zumis (Rodengo), Tulper-Gampis (Luson) or Kreuzner (Ellen – S. Lorenzo).