Our Valle Isarco Holiday Region:
The famous "Valley of Trails"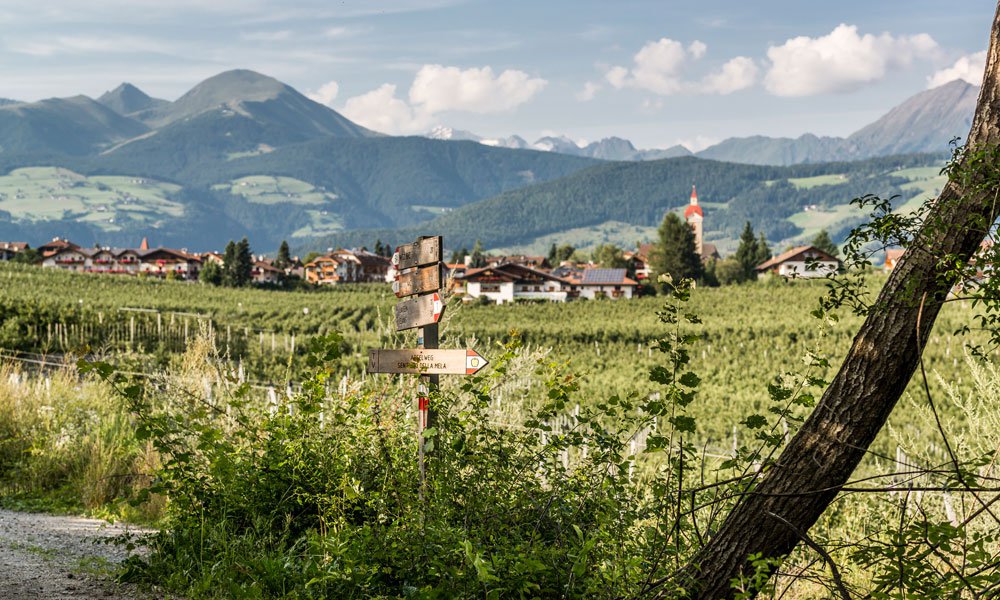 Our Hotel is located in the middle of the Valle Isarco Holiday Region. The Isarco River, which gave the name to the valley, has its source near the Brennero Pass and can be followed 95 km to the south where it meets the Adige River near Bolzano. Thus, the Valle Isarco is one of the main valleys of South Tyrol – an important north-south axis which separates the Sarntal Alps in the west from the Dolomites in the east. Several charming side valleys of the Valle Isarco contribute to the beauty of the landscape. One of these side valleys is the valley of Luson near Bressanone with the Rienza River, which passes near Naz-Sciaves.
A great many tempting facets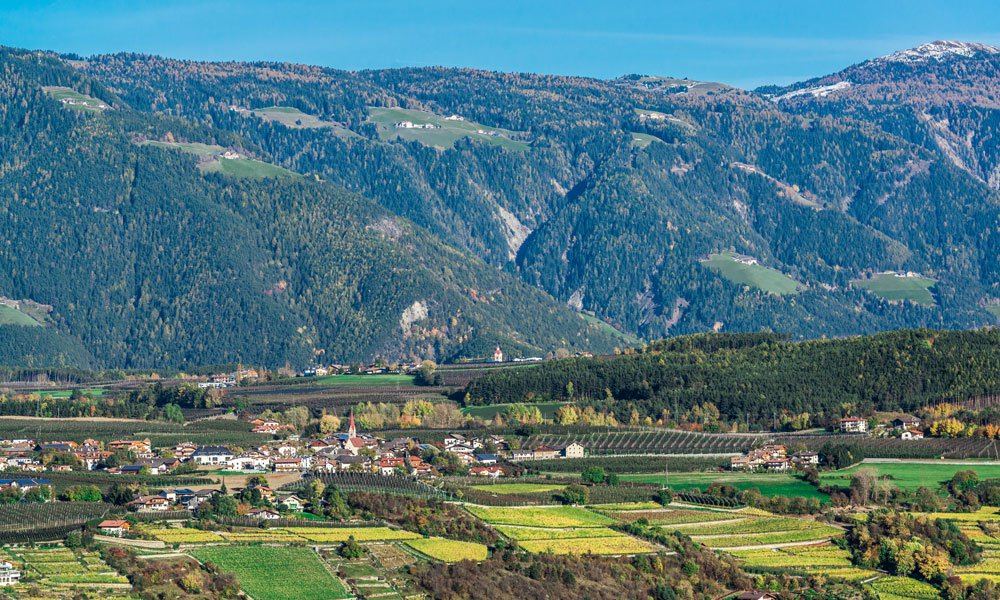 The Valle Isarco Holiday Region can't be reduced to simple terms for it offers a great variety and multi-layered occasions. The Valle Isarco is often called the "Valley of Trails", which has many meanings. First of all, the valley hosted already in ancient pre-Roman times the crucial transit route to the Brennero Pass across the Alps. We think that the meaningful denomination also pays tribute to the numerous paths and trails to discover during your holiday in the Valle Isarco Holiday Region. Stunning nature, medieval and baroque-style towns, arts and culture and, last but not least, the rich culinary tradition have made famous the Valle Isarco. For centuries the partly Mediterranean climate has favoured the growth and cultivation of fruit, wine and chestnuts, which can be personally tasted at our High Apple Plateau of Naz-Sciaves.
A good starting point for the whole region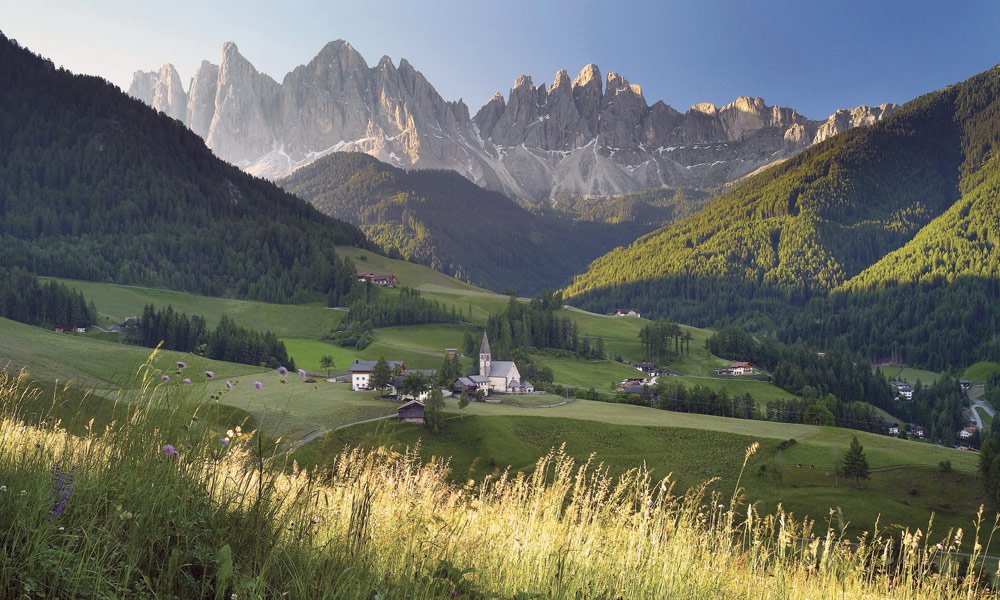 No matter whether you prefer cycling through the vineyards near Bressanone or admiring the mighty chestnut trees along the Chestnut trail in Velturno, whether you want to visit the ancient towns of Bressanone, Chiusa or Vipiteno, or otherwise like hiking in the nature park Puez-Odle in the Funes Valley or admiring the splendid alpine panorama on one of the beautiful natural sun terraces at the beginning of the Val Pusteria – in the Valle Isarco Holiday Region you will find plenty of offers and trails. And with a stay at the Hotel Föhrenhof, you will always be at a perfect starting point.