Cycling in Valle Isarco:
Fun with unlimited offers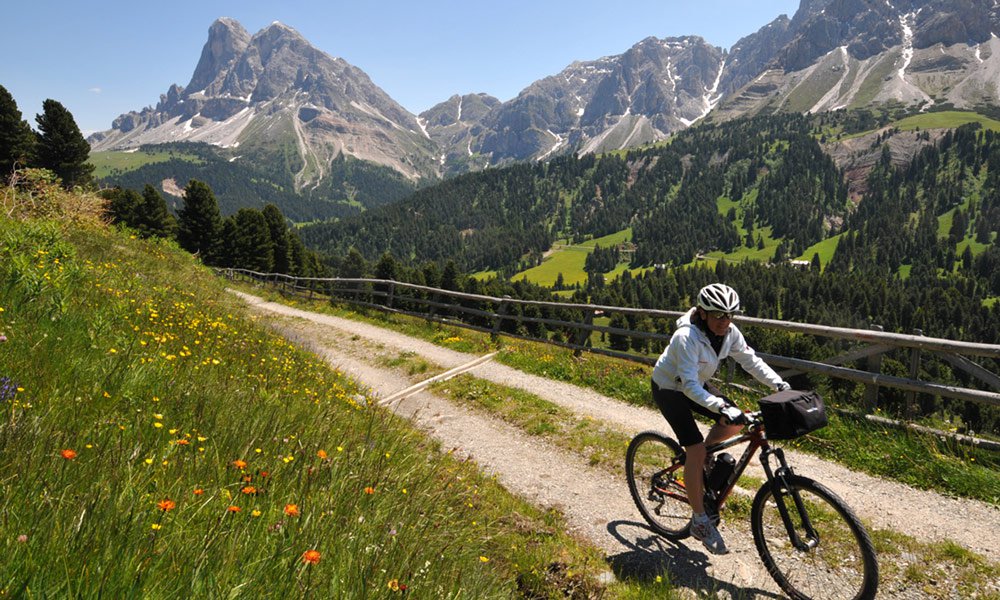 Valle Isarco is very well known by cyclists. It does not matter if you prefer cycling slow along the river or sporty mountain biking right through the mountains – there is the perfect tour for everyone. While hikers are getting closer to their dream scenery step by step, you are able to make day tours on your bike and gather a lot of nice impressions. Cycling in Valle Isarco is nothing less than a maximum of adventure during your holiday in South Tyrol. Staring in Naz-Sciaves you are soon on your preferred cycling path and on your way through the whole region.
Paths for epicures, families and athletes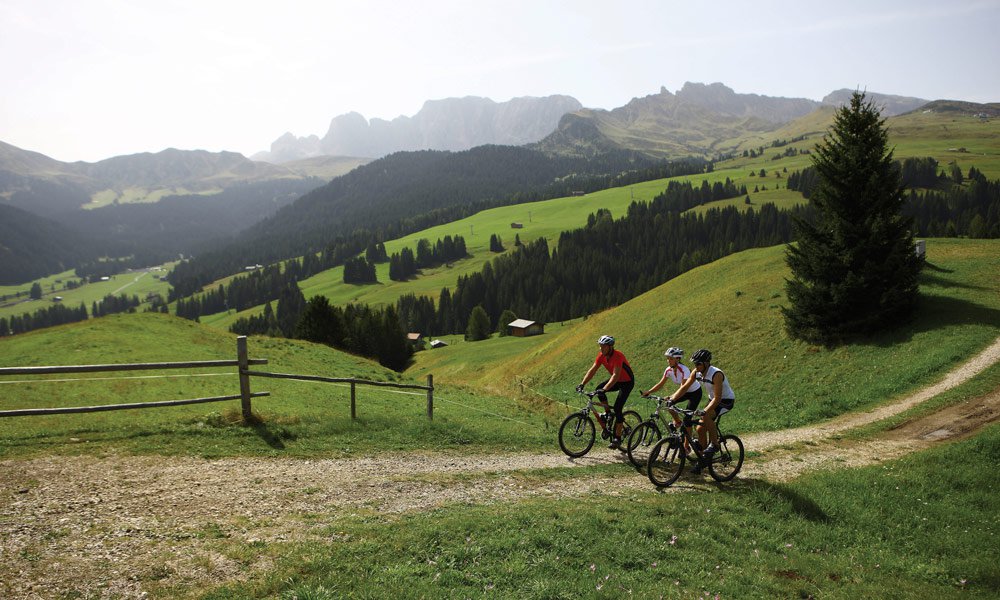 Whether you would like to enjoy the beautiful scenery during a tranquil bike ride and have a stop at idyllic places or want to race over mountain pastures and reach the top of the mountain with your last bit of strength – Singles, Families, athletes, everyone that would like to train in the mountains and is looking for a new challenge is welcome. If you would like to go Cycling in Valle Isarco there are a lot of different paths with different levels of difficulty. You are the one defining the boundaries.
Valle Isarco cycle path
Feel the fresh north-south wind in your hair and start to pedal; a very nice view will keep you company. Starting at Brennero, the Valle Isarco cycle path is guiding you through picturesque villages, rugged mountain silhouettes, Monastery of Novacella, the Fortress of Fortezza, the baroque city Bressanone and many other sights. It is even part of the transnational cycling path leading from Munich to Verona. Naz-Sciaves is the perfect place for an ample stop over or even better: an awesome village to vacation in, relax while going on many tours and generally enjoying Cycling in Valle Isarco.