Beautiful Accommodations in Valle Isarco:
Arrive, stay, enjoy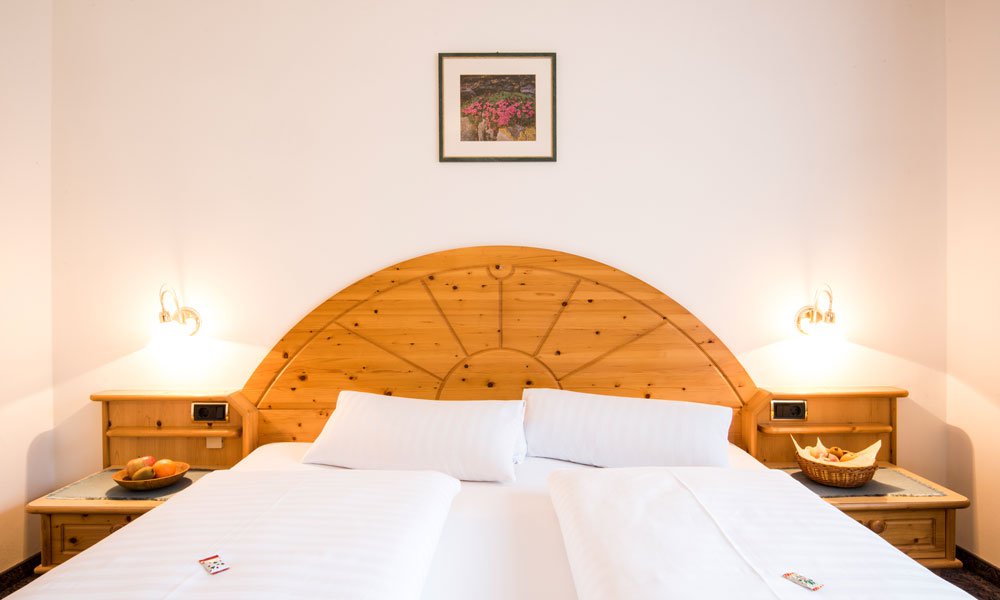 There is a lot to do in Valle Isarco so you probably will not spend that much time in your Hotel room except for when you are sleeping. Nevertheless your room will always be awaiting you with the highest feel-good atmosphere and cosiness possible to make you feel at home. Our Accommodations in Valle Isarco are very spacious – a double room offers space for up to 4 people. So if you are traveling with your family there is enough space for everyone.
Harmonious interior featuring a lot of wood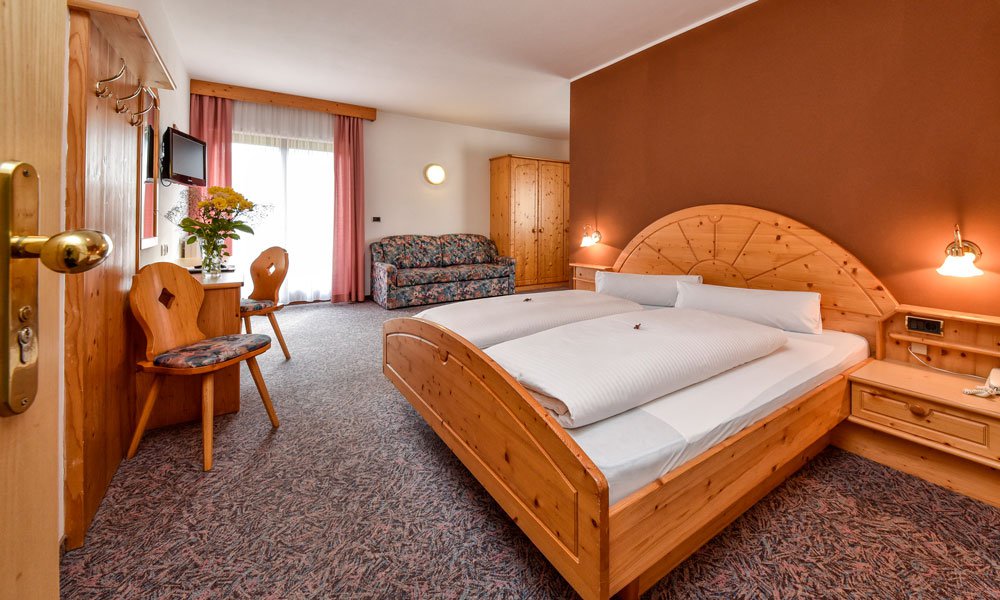 Take a look at our rooms: You will find a lot of warm and soft materials in combination with friendly shades of colour and much light. While furnishing the rooms we attached great importance to wood: so your room is reflecting the beautiful nature right outside our doorstep. Our Hotel is known for its harmony and hospitality and that is what you will also be able to find in the aesthetic design of our rooms.
Full comfort – big balcony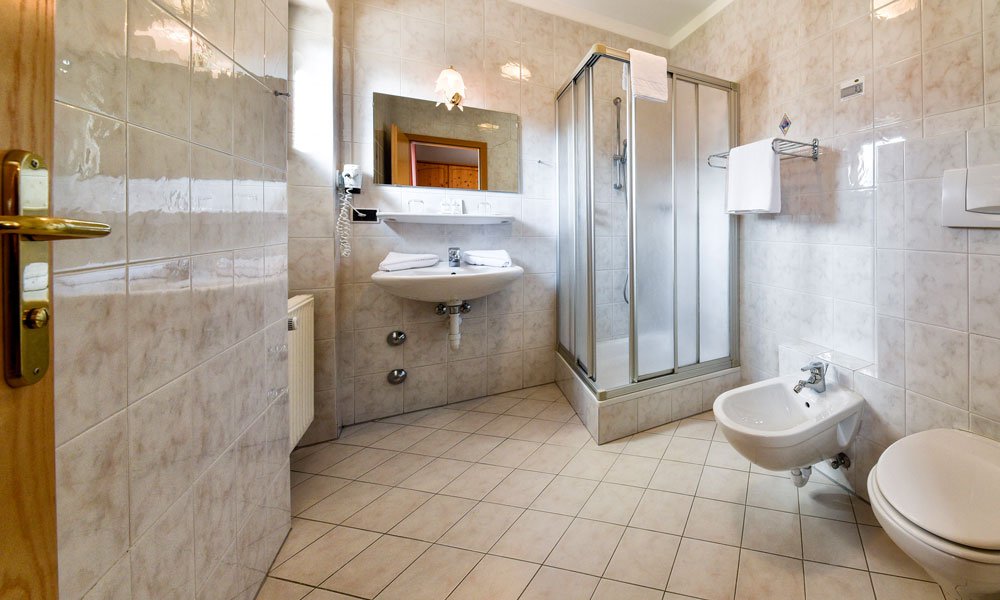 All of our rooms are equipped with a shower, toilet, hair dryer and a couch. A telephone, TV and safe are also standard features. Most of our Accommodations in Valle Isarco have their own spacious balcony with a nice view into the distance. If it is rainy outside or you really just want to relax one day your spacious room even turns a day spent inside into a pleasant experience.
You like our Accommodations in Valle Isarco? We are looking forward to receiving your booking!
Here you find our price list!
Book your holiday with us right here!