Winter holidays with the family:
The joy to be found on two runners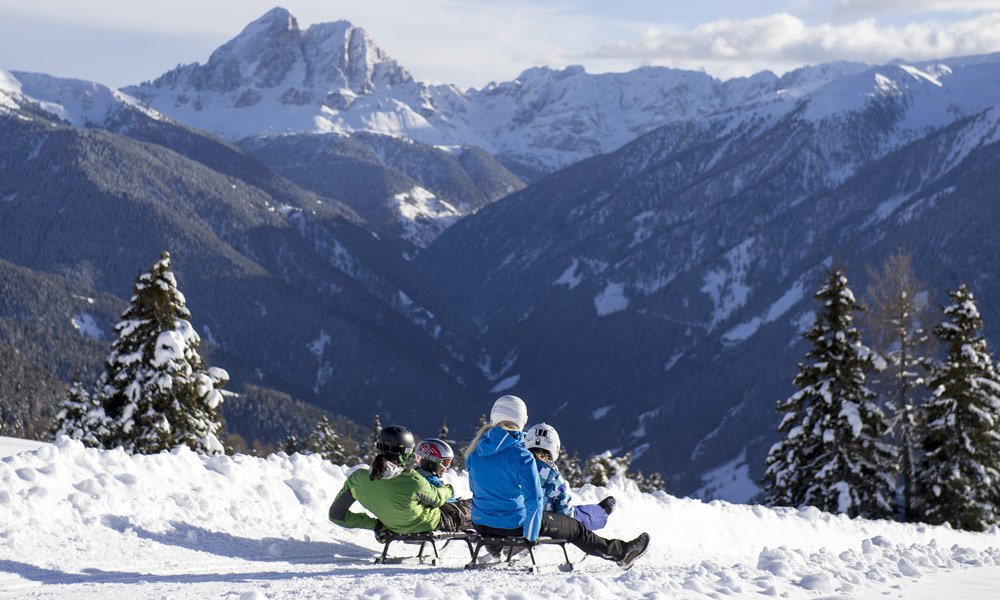 Nothing is more fun to do during Winter holidays with the family than a frisky toboggan run. Do you enjoy racing down to the valley on a sleigh? Lucky you are spending your holiday at Hotel Föhrenhof then! Our house is situated in Valle Isarco that offers a total of 50 toboggan runs and each of them has its own special feature. You are able to rent a "Rodel", that is the South Tyrolian term for sleigh, at most of them and return it at the end of the run. Rustic huts are waiting for you with a hot drink after the tobogganing fun at staring points and end points to warm you up.
The best toboggan runs around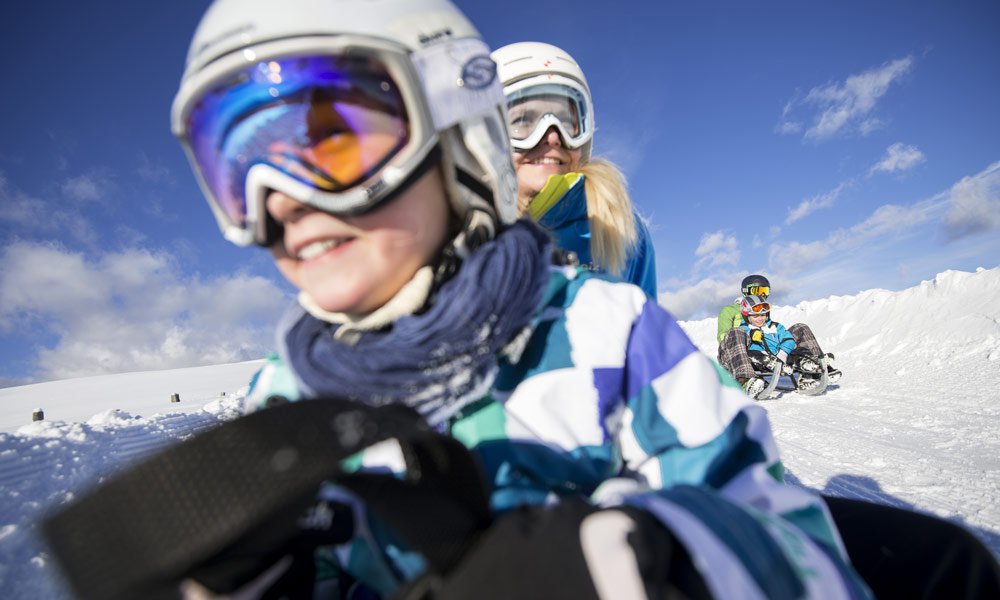 There are short but rapid runs and also pistes that are up to 10 kilometres long as for example the floodlighted runs on Plose mountain or the ones at Monte Cavallo near Vipiteno. Those are also the longest runs in Italy and the latter was even named the best toboggan run in German-speaking regions by ADAC in 2011. On specific days the skiing areas in Valle Isarco offer toboggan sessions during full moon or by torch light. That way the Winter holidays with the family even get a romantic touch.
Natural ice rinks in a lot of places
If you enjoy tobogganing you probably do also like sliding around on ice skates. Ice skating is an amazing activity for families. The nearest ice rink to our Hotel is located in Bressanone and only 7 km away and there is another skating rink in Vipiteno. We would also like to mention that our village Naz-Sciaves and most of the villages nearby have natural ice rinks. They are maybe not that professionally built but a lot more authentic and also fun.